Home Selling Tips – How To Prepare Your Home For Picture Day
If you think taking a few random snaps of your home for sale is alright, then you might want to think again. Most of you might be thinking, "what matters is what the house looks like in person, not what it looks like in the photos." However, pictures can make or break a home sale. The first place potential buyers are going to see your home is online. Gone are the days that the first impression is when they pull up for a tour inside your home. I'd even venture to argue that the first showing for your home occurs online. Since we live in a technologically advanced era, people will take advantage of the convenience that the internet has to offer and check your home online first to see if it's worth their precious time. If buyers don't like what they see online, chances are they're not going to come to see a home in person. You want to make sure your home is staged and ready for picture day. Below are tips about how to prepare your home for photos as well as what key areas of your home you should be focusing on dolling up for potential buyers.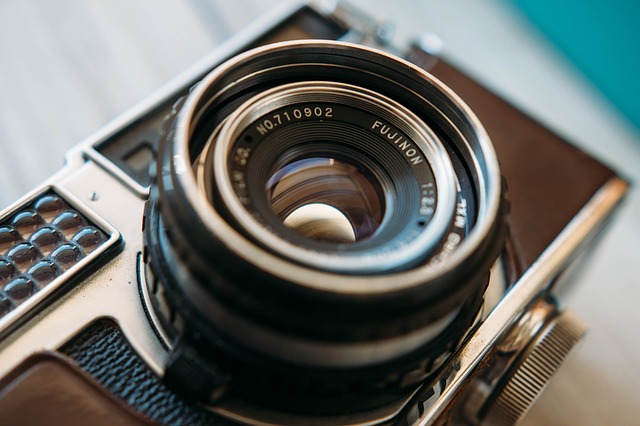 Interior Tips For Picture Day
Furniture
Although having plenty of furniture inside your home might look appealing for you, it's actually not as appealing as it is for potential buyers. Rooms that are packed with furniture will not only appear small in photos, they'll also appear small for showings. Less is more. Work with your agent or your stager to determine which pieces should stay and which pieces should be removed. Anything you remove for picture day should stay out of the house for showings as well. Leave the task of filling up the room with furniture for the buyer. It's your job to make the house look like a beautiful blank canvas for them to paint on.
Countertops
Countertops photograph best when they're clear. Again, this creates the illusion of space and cleanliness. For the kitchen, this means small appliances, paper towel holders, cutting boards should be the only things visible. Clunky items such as knife blocks need to be removed or stored away. In the bathroom, take the toothbrushes, soap, makeup, lotion, and any other personal items off the top of the vanity and put them out of sight. The same goes for nightstands and dressers – have their surfaces clear. The fewer clutter countertops have, the more appealing they are for potential buyers. Think of it this way, if you were the one viewing your home, do you think it is necessary to see all those objects placed randomly all around the house?


Refrigerator
No magnets, photos, artwork, or calendars allowed. Have the exterior of your fridge completely clear to give a clean and classy impression of your kitchen. It should stay this way the entire time your home is on the market, as well. While it doesn't have to be done for picture day, don't forget that when it's time for showings, the inside of your refrigerator needs to be organized and clean. No one wants to see the leftover meal you had from two days ago. It's just downright unhygienic.
Cabinets
Make sure the exterior of all the cabinets in the kitchen and bathrooms are clean. Wipe them down as needed prior to the photographer arriving. Pay close attention to spills, drips, and dried toothpaste. Potential buyers never want to see a dirty home as this would entail that they would have to clean up more once they decide to buy the house.
Showers and Bathtubs
Shampoo and conditioner bottles, soap, razors, and anything else inside the shower or tub need to be removed. Showers and bathtubs should be completely clear including anything hanging on the wall. If you have glass shower doors, wipe them down and remove any soap scum or water spots. Again, you'd want your house to look as if it's brand new for its next owner.


Lighting
Go through your entire house and replace any burned out lightbulbs. Consider replacing bulbs that don't put off bright light to achieve better lighting the day of photos. On picture day, turn on every light in your home. Lights on ceiling fans should be on too but, the fan itself should be off. Better lighting would result to better photos. Better photos means better chances of reeling in a buyer.
Throw Rugs
Entryway, hallway, and bathroom rugs need to be removed for picture day. Having them on the floor causes rooms to look small and cluttered. It also gives the impression that the house is untidy which is why there's always a need for throw rugs.
Loose Wires
Lamp, TV, and electronic device wires should all be concealed. If that's not possible, at the very least, they need to be wrapped neatly and zip tied to avoid being an eyesore in photographs. Imagine, if you get irritated at the sight of unruly wires from your computer or television, what more would potential buyers think? Also, loose wires tend to accumulate dust and dirt. We wouldn't want those to show in the photos.
Beds
Every bed needs to be made, not just your everyday make-your-bed routine. Take time to make sure the sheets and blankets aren't showing from under the comforter. Smoothen the comforter out and ensure it's even on all sides. Add a throw pillow to the end of the bed for an added touch. Fluff and arrange all of the pillows. Getting a bed ready for photos isn't a quick task. Allow plenty of time to arrange these during the morning when the pictures will be taken. You'll want the potential buyers to view your home as a relaxing space. What better way to give them that idea than to fix the bedroom?


Toilet Seats
This one is a pet peeve of mine anytime I see it in photographs of a home for sale. Make sure toilet seats are all down. Nobody wants to see what the inside of your toilet looks like, regardless if there's nothing there to see. If you have a professional photographer, they'll likely put them down for you or if your agent arrives prior to photos commencing to walk through your house, they probably will too. But, regardless of who takes care of it, just make sure it gets done.

Trash Cans
All trash cans need to be hidden and that includes the kitchen trash can. Your home is the product you are selling, not trash cans.
Pets
Sure, your furry friends might be the most adorable thing in the world for you but who's to say that the potential buyer thinks so, too? Not all people are animal lovers. Some might even be allergic or traumatized just by seeing animals. So, no matter how cute they are, make sure that your pets are out of thr picture when taking a photograph of your home. It goes without saying to remove your pet the day of photos but, don't forget to remove your pet's belongings too. Beds, bowls, and food storage should not be photographed nor should they be present for showings either. Some buyers do not want to purchase a home if its apparent pets live there.


Exterior Tips For Picture Day
Don't forget the exterior when preparing for picture day. It's equally as important as the interior.


Front Door
You might easily ignore the importance of the front door, but this is usually a key factor in sealing the deal with a potential buyer. Place an attractive flower pot leading up the walkway or on a pedestal by the front door; something with an inviting color that doesn't overwhelm the space. Adding something by or near the front door gives a welcoming vibe in photos.
Landscaping
The surrounding environment of your home plays a huge part in its attractiveness. Having a beautiful and neat landscape would send potential buyers flocking from all corners. Make sure to trim trees and bushes, pull weeds, mulch flower beds, and mow the yard. If the weather hasn't warmed up enough for the grass to grow and there are bare spots with dirt showing in the yard, have sod put down. Having a touch of gorgeous nature would give potential buyers the idea of having endless days of peace and relaxation.
Cars
Remove cars from the driveway and garage. If you have any sports equipment in the driveway or in front of the garage, it should be removed as well. Always remind yourself that you are selling the home. You wouldn't want potential buyers to think that your car is up for grabs too, right? This would save you possible inquiries in the long run.


Trash Cans
Even the trash cans on the exterior of your home need to be removed for pictures too. Buyers aren't interested in photographs with trash cans in them under any circumstances.
Yard
If you have pets, make sure the yard is free of any calling cards they've left. If you have children, remove their toys – there shouldn't be any random items left out in the yard on picture day. The garden hose is an item that is often overlooked and it should be put away if it's lying on the ground.
Windows
All the windows in your home should be closed for picture day – blinds, however, should be open. Don't forget to clean them prior to the photographer coming. Having open windows would make your house look more welcoming. From the inside, it also gives off beautiful natural lighting.


Preparing your home for picture day takes a lot of attention to detail. I make it a point to arrive 45 minutes to an hour ahead of the photographer so that I can go through each room of the home and make any final adjustments. It's easy to overlook little things when you don't prepare a home for photos every day and it's a costly mistake to make. Think of the photos you'd share if you were creating an online dating profile, they'd only be your absolute best. The same mentality applies to your home. Take the time to go room by room and get it ready to shine on picture day!

ADDITIONAL RESOURCES:
Getting Your Home Ready For A Spring Sale via Luke Skar with Inlanta Mortgage of Madison
What Updates/Repairs Should We Do Before Listing via Joan Cox Broker-Owner House To Home in Denver Co

Download a free copy of our 75 point photography checklist.