Kingstowne Home Sales July 2018 Market Update
The housing market in Kingstowne continues to see strong sales. Days on the market inched up just a bit but, remain extremely low. Median sale price decreased as compared to last month but, as compared to last year is up by over $20,000.


Let's check in on what happened in the Kingstowne market during July 2018.
•Number of Sales: 56
•Highest Priced Sale: $865,000
•Lowest Priced Sale: $300,000
•Median Sales Price: $483,150
•Median Days on Market: 9
•Median Sale Price to List Price Ratio: 98.69%
Is It A Buyer's Or A Seller's Market?
It is still a seller's market in Kingstowne. Throughout 2018 it has remained a seller's market. Supply in Kingstowne is not keeping up with demand.
View homes for sale in Kingstowne.
Current Inventory In Kingstowne
There are currently 66 homes for sale in Kingstowne. An increase from this time last month by 7 but, important to point out that the Crest Of Alexandria a 55+ active adult community has added new construction listings and they account for part of the increase. Overall inventory levels saw very little change month over month. The Kingstowne real estate market is strong and homes continue to move quickly but, only when they show well and are priced correctly. By priced correctly we mean according to the market. Even though it's a seller's market overpricing a home is a big mistake that will cause it to sit and become stale inventory. Buyers are savvy and looking for a turnkey product. There's no doubt it's a great time to sell your Kingstowne home but, what if you're looking to buy in Kingstowne? While inventory is low that doesn't mean its non-existent. Having the right strategy and understanding that sellers are in the driver's seat will prepare you to be successful. With interest rates slowly rising waiting to buy will cost you more. Interest rates are by no means high, they're still historically low but, they are higher than they were, for example, this time last year. If prices continue to rise waiting will cost you more in the form of a higher sale price as well. While there are always exceptions, in general, this market is not conducive to much if any negotiation. Often times it takes offering above list price to be successful. Work with your agent to make your offer as appealing to the sellers as possible from minimal contingencies to a flexible closing date there are lots of ways to stand out to a seller and secure your dream home.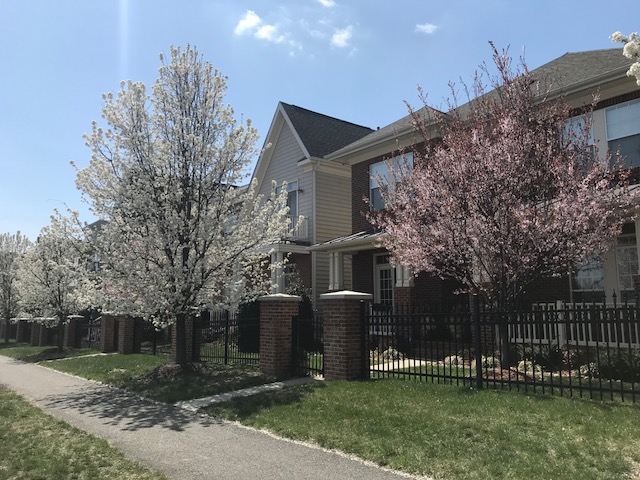 If you'd like to know more about the Kingstowne real estate market or have questions about buying or selling reach out to us. We are a small boutique brokerage focused on personalized service and always happy to help.


Find out the value of your Kingstowne home here – free estimate. Our home value tool is just a guide if you are looking for an accurate analysis of the current value of your home nothing replaces the expertise of a local agent with years of experience selling homes.


Kingstowne Home Sales June 2018 Market Update