Kingstowne Home Sales April 2018 Market Update
Home sales in Kingstowne show no signs of slowing down. April brought an increase in the number of homes sold along with an increase in median sale price.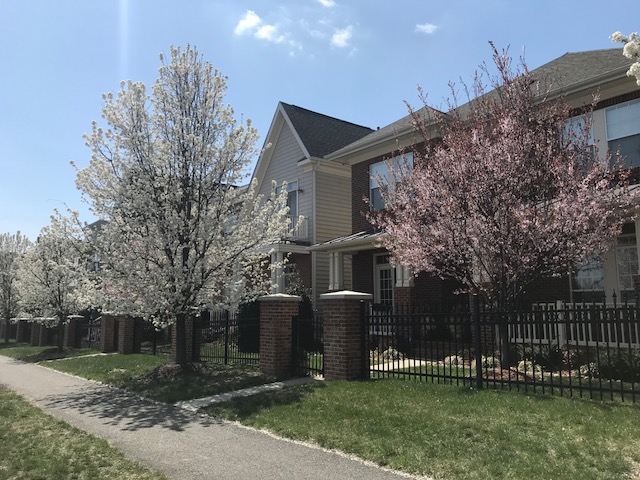 Let's check in on what happened in the Kingstowne market during April 2018.
•Number of Sales: 59
•Highest Priced Sale: $805,000
•Lowest Priced Sale: $290,000
•Median Sales Price: $494,150
•Median Days on Market: 6
•Median Sale Price to List Price Ratio: 99.14%

To gain some perspective let's go back and compare to April 2017
•Number of Sales: 30
•Highest Priced Sale: $795,000
•Lowest Priced Sale: $224,348
•Median Sale Price: $469,225
•Median Days on Market: 6
•Median Sale Price to List Price Ratio: 99.27%

The seller's market in Kingstowne continues. Median sale priced inched up a bit more and days on the market remain historically low. Sellers are in the driver's seat in most cases when it comes to negotiations – 99.14% sale to list price ratio shows just how little sellers are currently having to negotiate.

There are currently 56 homes for sale in Kingstowne. Inventory decreased from the same time frame last month and supply continues to fail to keep up with demand. Buyers are waiting for homes to come on the market. Homes that are properly priced and reasonably updated are going under contract in days, sometimes in hours. As a buyer, in order to be successful in the current market conditions you need to have your pre-approval in hand, be available to tour homes the day they come on the market, and present an offer with short contingency deadlines and your highest and best terms upfront. Working with an agent who has full-time availability and a constant pulse on the market is imperative.
View homes for sale in Kingstowne.


It's an ideal time to list and sell in Kingstowne. With the right marketing and proper execution, sellers are seeing multiple offers and very favorable terms. With that said, even though it's a seller's market that doesn't mean buyers don't spot a home that's overpriced. Correct pricing is and always will be imperative to a successful sale. Connect with an agent that's a local expert who can guide you on staging, preparation for the market, pricing, and advertising.

If you'd like to know more about the Kingstowne real estate market or have questions reach out to us. We'd love to connect with you!


Find out the value of your Kingstowne home – free estimate. Our home value tool is just a guide, if you are looking for an accurate analysis on the current value of your home nothing replaces the expertise of a local agent with years of experience selling homes.

Kingstowne Housing Market Update March 2018